LIVE THE BASIC LIFE CLOSE TO NATURE. FALL ASLEEP TO THE SOUND OF THE WAVES AND WAKE UP WITH THE SUNRISE.
We can not offer a fancy aircon hotel room with bar. But therefore you will leave as a surfer, with a new born soul, new friends and a beautiful place in mind where you are always welcome to return & LEARN HOW MUCH HAPPINESS THE SIMPLE THINGS IN LIFE CAN GIVE YOU.
Camping
Php 250/head
We have camping area for which we rent out one to two person tents. Own tents or hammocks are also welcome.
Communal bathrooms are available as cooking and dishwashing facilities and electricity.
Cottages
Php 800 - 1450
Our basic cottages are built from bamboo, come with electricity and linen and are situated in between palm trees, just a step away from the beach. They can comfortably accommodate four to 8 guests. The lower level consist a sitting area and has space to hang a hammock. The closed top level is prepared with beds.
Communal bathrooms are available as cooking and dishwashing facilities.
Visitors
Just the Surrounding Maintenance Fee Php 75
Day visitors can use all our facilities to enjoy the beach, surfing and relaxing. We've got open beach hut to spend the day in and public sitting and chilling areas. You are welcome to bring your own picnic.
- In order to maintain and improve the environmental situation at the camp we charge a minimal fee of P45 entrance fee. -
-We have the PAYT Policy. (Pay As You Throw)
- Want to stay longer? No worries, we have discounts and deals for long term guests. -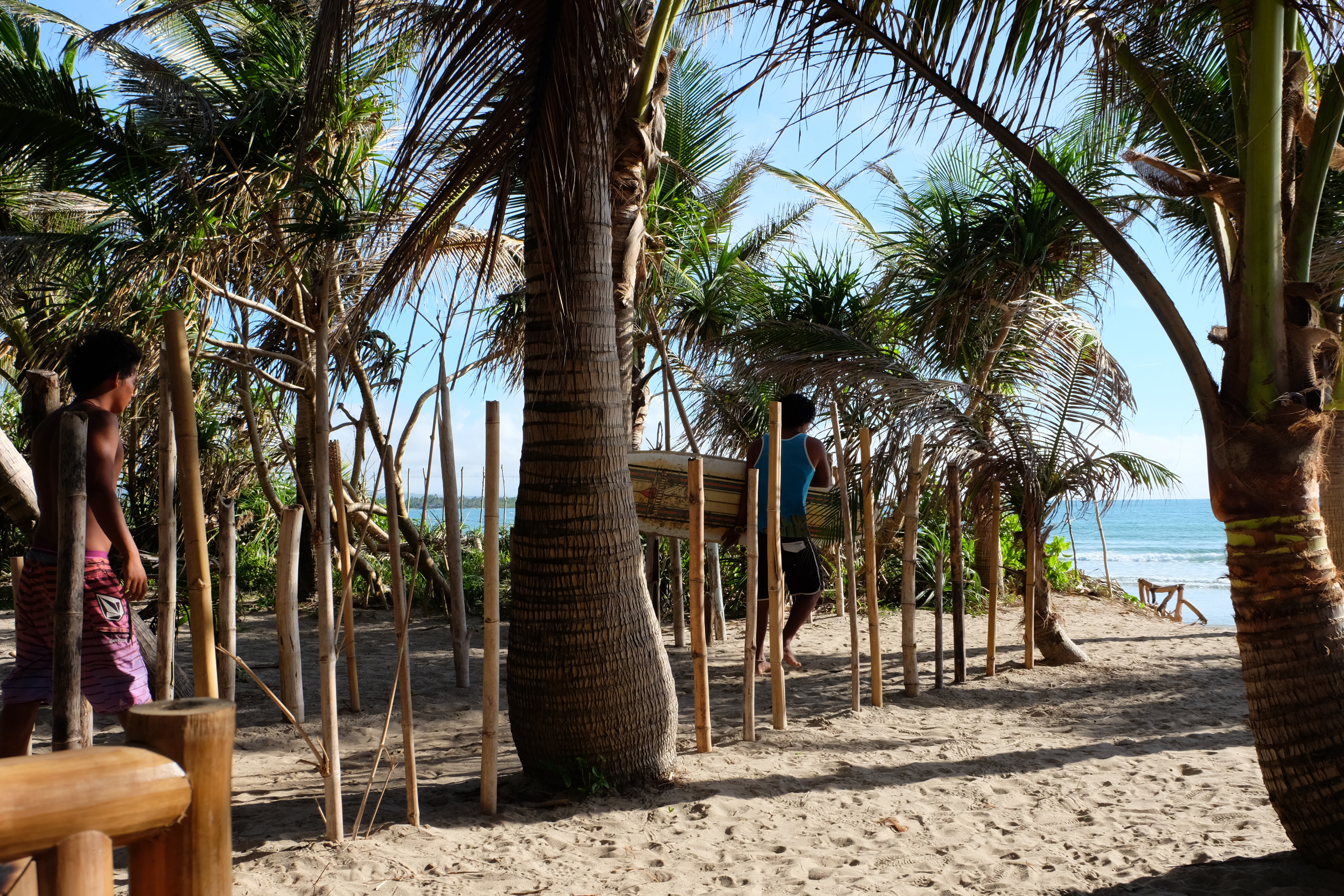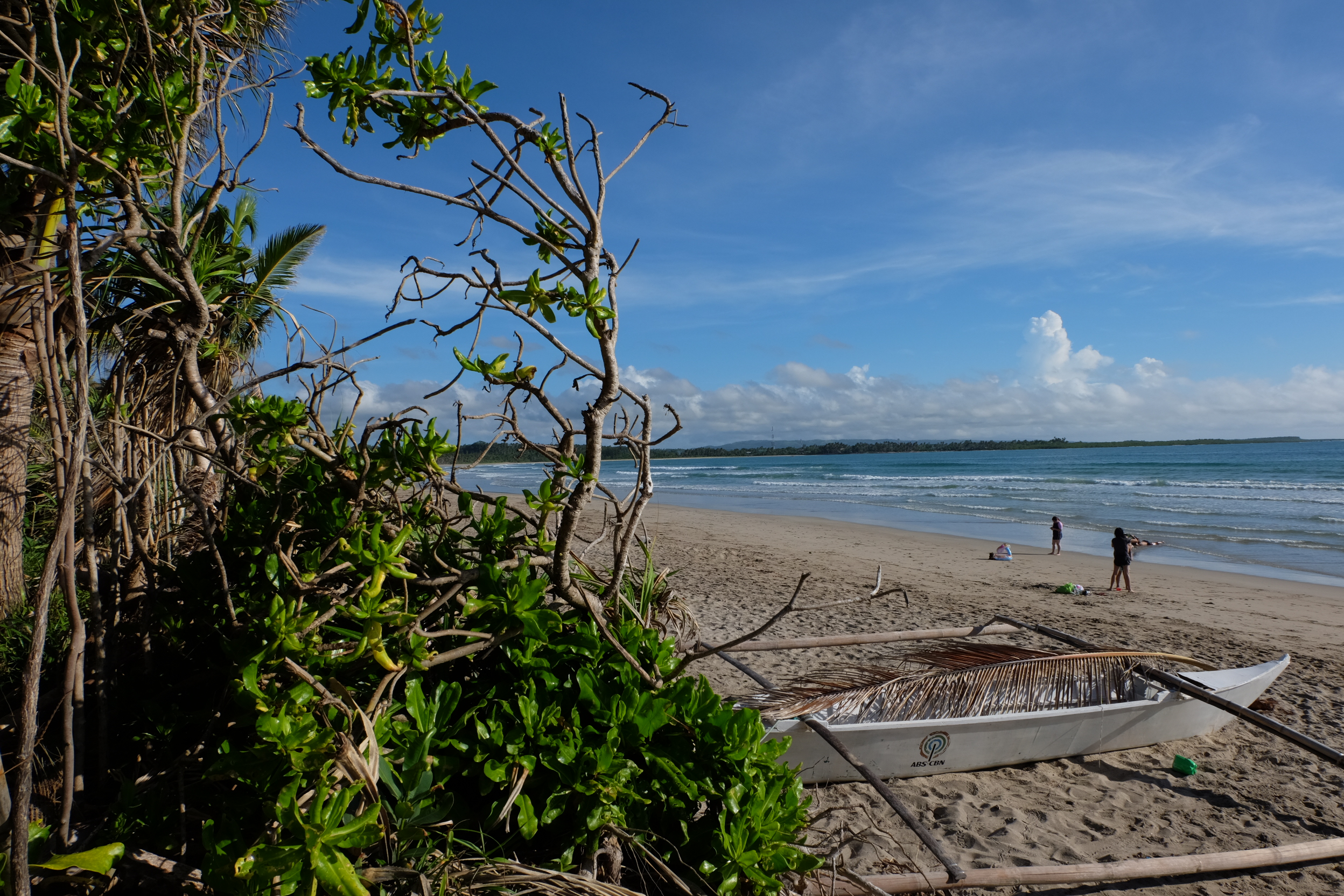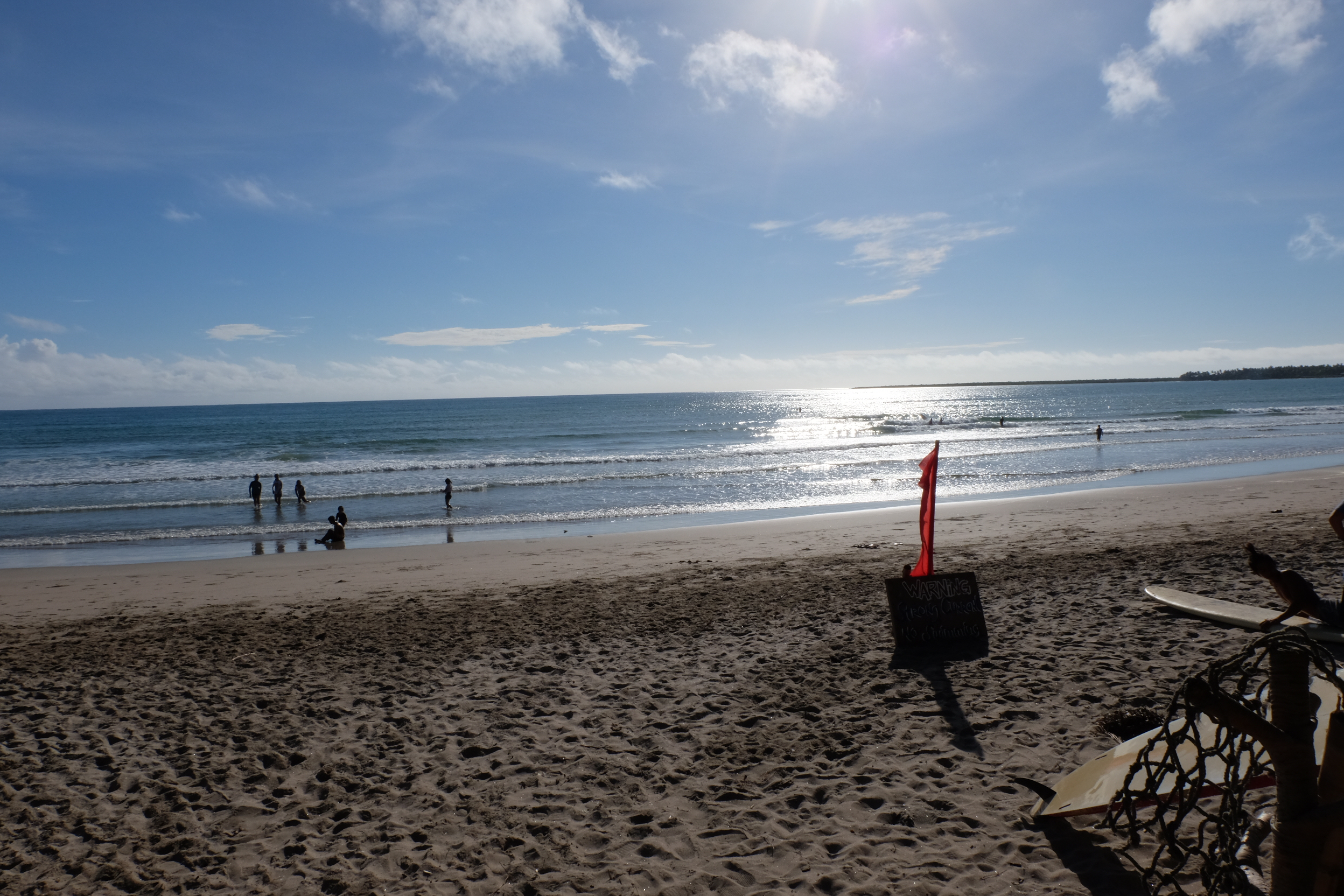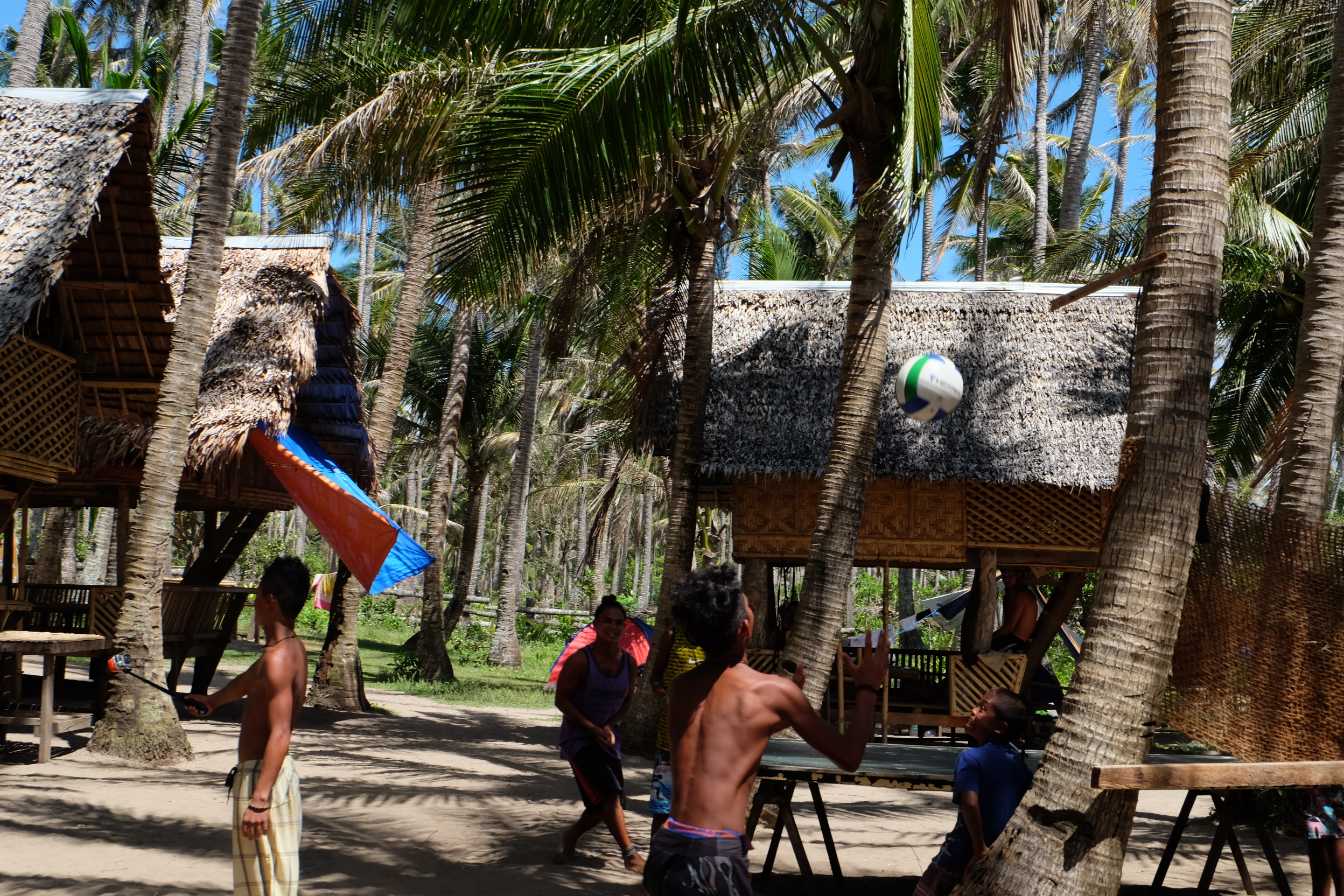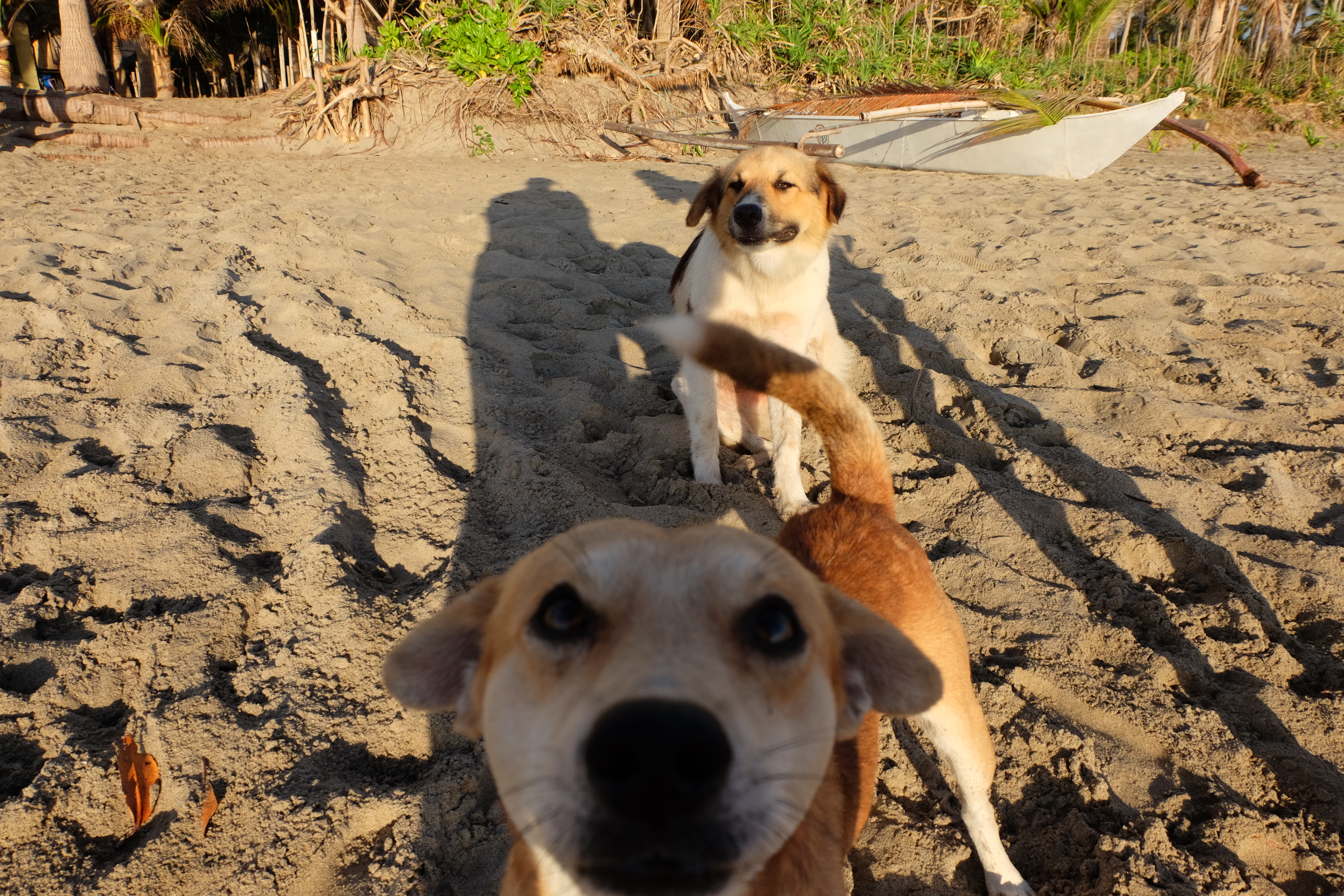 REDUCE REUSE RECYCLE
This is how you can help to make your stay even more environmental friendly:
Use Public Transport

Carpooling; bring your friends or family along so that your car is full

Bring natural shampoo

Bring reusable dishes and containers

Leave no rubbish behind; On the beach, the camp and everywhere else

Share how you recycle, cut down on pollution,...
ECO
We live with respect to the environment.
All the cottages and other facilities are built from natural and sustainable materials.
We only have just enough cottages to give our guests a relaxed and calm time and feel the nature and not the stress.
We serve home cooked dishes, cooked from local ingredients, from the market and also from our own backyard.